Dear Friends and Colleagues,
I am pleased to welcome you to the 12th World Congress of International Society for Apheresis (ISFA), in conjunction with the 40th Annual Meeting of Japanese Society for Apheresis (JSFA), which will take place in Kyoto, Japan October 17th - 20th in 2019.
ISFA is the unique international society for apheresis mainly composed of individual members. It was founded in 1996 to disseminate the most up-to-date apheresis technologies and their clinical applications. Almost 500 members from all over the world have joined us today.
ISFA's congress is to be held biennially, and the venue is to be arranged in the region of America, Europe, or Pan-Pacific in rotation. This will be the second ISFA congress held in Kyoto, following the 1st World Congress of ISFA in 1996. It is my profound pleasure and great honor to host ISFA 2019 back again in Kyoto, which reminds us the memorable 1st ISFA Congress.
JSFA had originally started as Japanese Society for Therapeutic Plasmapheresis (the predecessor of JSFA) in 1982. JSFA was established based on it in 1992, and it has evolved into a big society with more than 1,600 members ever since.
Being held at the same time, ISFA 2019 & JSFA 2019 must become a historic meeting. This congress will serve as a springboard again and strongly contribute the remarkable and world-wide advancement of apheresis in both scientific and clinical fields.
You can participate in very active discussions and cutting edge lectures by the world-famous scientists, physician, clinical engineers and nurses. Or you can just look to see how other professionals deal with the critical cases of apheresis. This congress promises to become a useful opportunity for you to encounter the up-to-date technologies of apheresis.
Kyoto is famous for wonderful historic scenery with traditional architecture and beautiful nature of more than 1200 years. It has 17 UNESCO World Cultural Heritage Sites and over 2,000 temples and shrines.
Many of the tourist cities are easily accessible from Kyoto, because it is located at the main traffic point and at the geographic center of Japan. You can get any places in Japan by trains or aircrafts within a couple of hours.
I am very excited to see you from every part of the world and to welcome you to FANTASTIC KYOTO.
Sincerely,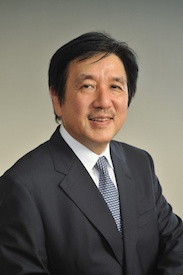 Yoshihiro Endo, MD, PhD.
President, Congress President
International Society for Apheresis (ISFA)
Congress President, Japanese Society for Apheresis (JSFA)