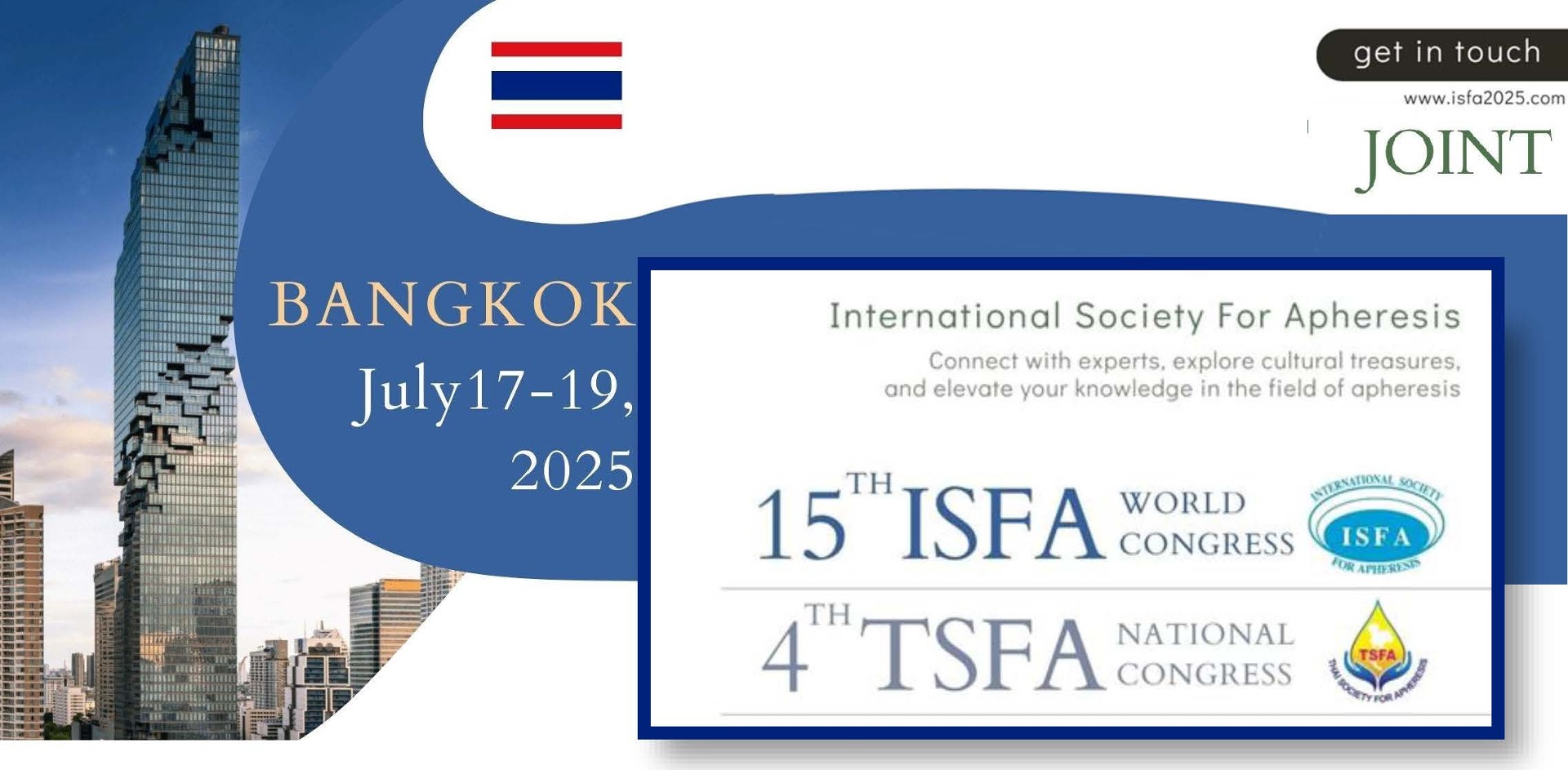 Thank You Letter from ASFA
On behalf of the ASFA Board of Directors and ASFA 2021 Organizing Committee, we want to take this opportunity to thank the International Society for Apheresis (ISFA) for participating in the ASFA 2021 Annual Conference. We have received overwhelming positive feedback regarding the ASFA/ISFA Joint Scientific Sessions on Wednesday, May 12, 2021 and the exceptional caliber of presentations and speakers. ASFA members were delighted to learn from experienced apheresis professionals of the use and special value of non-centrifuge based apheresis technologies not currently available in the US. We hope these presentations help stimulate technological convergence and further interprofessional discussions overtime.
The positive side of the recent pandemic has been the acceleration of the development of virtual conference allowing us to better and more simply collaborate across great distance. Although meeting people in person is a very important aspect of our annual meeting, we see an opportunity for future virtual meetings, especially international joint or collaborative sessions. We hope we can continue to work together in this virtual and in person manner.
We look forward to future collaborations with ISFA to advance apheresis medicine.
Thank you once again.